3130 E. Grant Road at the Southeast Corner of Grant Road and Country Club
 Typical Days and Hours of Operation:
Monday                CLOSED
Tuesday                10:00 a.m. – 5:00 p.m.
Wednesday          10:00 a.m. – 5:00 p.m.
Thursday              10:00 a.m. – 5:00 p.m.
Friday                    10:00 a.m. – 5:00 p.m.
Saturday               10:00 a.m. – 5:00 p.m.
Sunday                 CLOSED
Our store is located 3 doors East of the Southeast corner of Grant Road and Country Club. We are located across the street from Doolen Junior High School. Our neighbor to the East is Temco Air Environmental and our neighbor to the West is ChickeNeuvo Mexican Grill. Our building is light blue with red stripes, and has a prominent red, white, and blue fabric awning, as well as a "monument" sign on Grant Road. When our doors are open, we roll out our black Circus Elephant.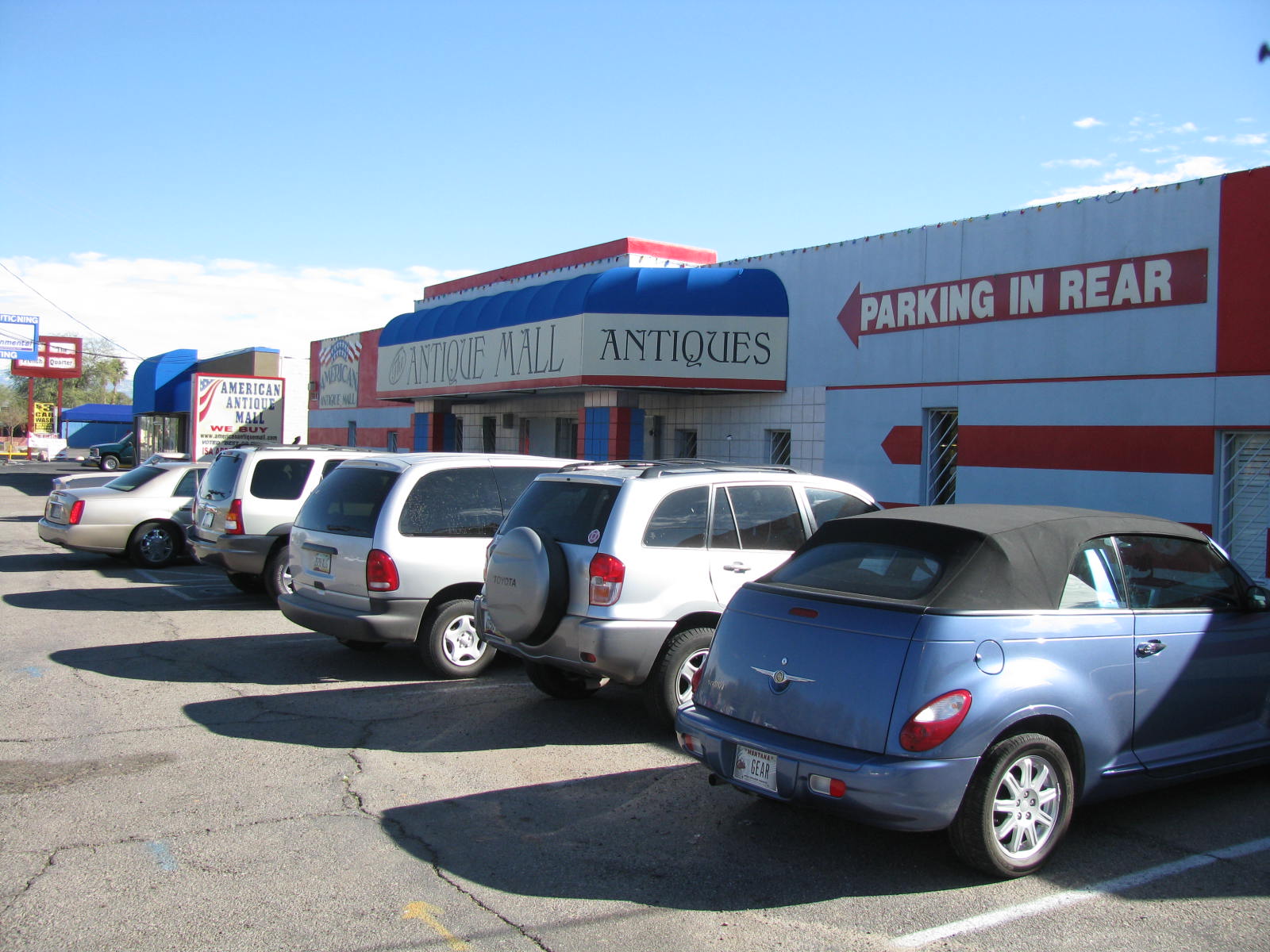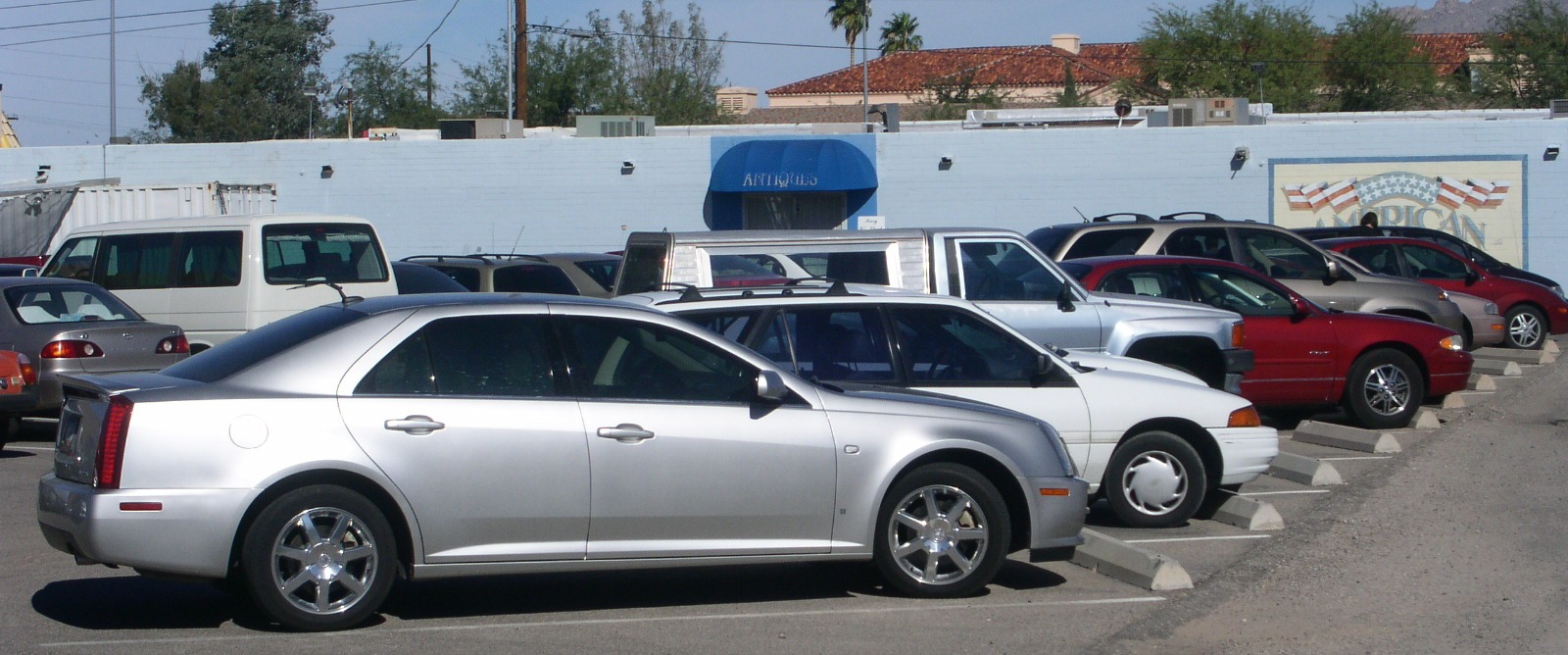 Rear Lot (Securely Fenced)
Our store can also be accessed from Country Club, just South of Grant Road, via Bray Street.  Bray Street "Dead Ends" at our rear parking lot.  Friends of the Pima Public Library is located on Bray Street to the South.  Following Bray Street heading East, you will find our large fenced and gated rear parking lot to your left.
We are in close proximity to the University of Arizona, Tucson Botanical Gardens, The Arizona Inn, El Con Shopping Mall, and several other antique shops.

From the freeway (I-10), take the Grant Road Exit and drive East on Grant Road to our address, 3130 E. Grant Rd.  (approx. 4 miles East of I-10). We are just 3 doors east of Country Club, between Chickenuevo and Temco Heating and Cooling .
From the Tucson Airport, drive North on Kino Blvd (which becomes Campbell), and turn right (East) on Grant Rd and follow the street numbers to 3130 E. Grant Road just past Country Club.
VISIT
10am to 5pm
Tuesday–Saturday
Email
dwightandchristy@gmail.com
Address
3130 E. Grant Rd, Tucson, AZ  85716